This post brought to you by DISH. All opinions are 100% mine.
There's no arguing that the mobile phone/tablet industry is positively booming. Consumer demand for mobile video is steadily increasing. Today, the average American household has multiple TVs and everyone at home has their own mobile device. So it isn't too surprising that the next step in TV technology is to make your TV accessible on your phone or tablet, right? Enter the DISH Hopper™. The Hopper™ is a satellite video DVR that allows you to watch live and recorded TV shows on any device that has an Internet connection. In other words, you can watch your favorite programs on the go – whether you're traveling to work, waiting somewhere for a friend, or if you're just too plain lazy to turn on the TV.
The Hopper™ allows you to record up to six different primetime shows from major TV networks, and can make use of smaller 'Joey' units connected to your secondary TV sets, allowing you to access DVR content on any TV in the house. In this way you can start watching on one TV, and if needed, continue watching on another TV in another room (essentially 'hopping' from one TV to the other). The content you've recorded can be stored for up to eight days, courtesy the mammoth 2 Terabyte hard drive on the Hopper which, from what we've seen, is the largest hard drive available on DVRs. To watch live TV or recordings from a mobile device, we used the 'Dish Anywhere' app, which is currently available on iOS and Android devices. The app additionally allows you to manage and tweak the settings for your Hopper, so that you can change the programs you want to record, delete the ones you're done with, or adjust any possible recording conflicts. You can head over the official site to Learn more about the Hopper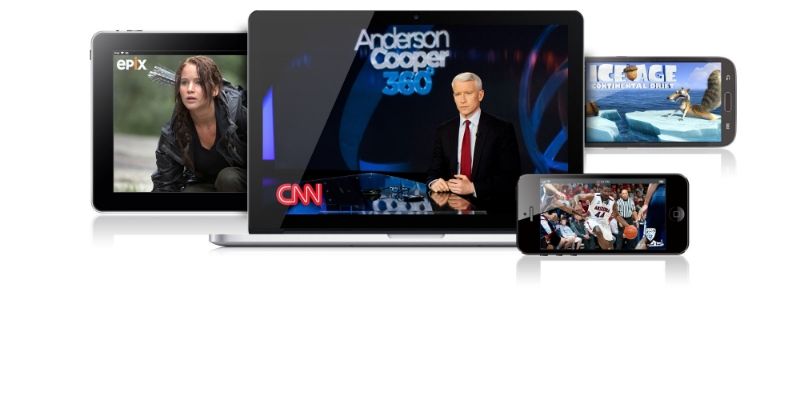 The Hopper also allows you to transfer video to your mobile devices for offline viewing, for those instances where you may not have an available Internet connection. To give you some examples, this means you won't have to worry about being bored say, on a flight without Wi-Fi. Or you can take your iPad with you when you go camping and your wife won't miss her favorite dramas. More importantly it also means that you won't have to spend precious dollars on buying TV shows from iTunes. While recording a show, simply select the option to prepare the video for mobile viewing as well. The 'Hopper Transfers' app takes care of sending the recorded video to your mobile device. The app is however, only available for iOS as of now. We tested both the Dish Anywhere and Hopper Transfers apps and were quite satisfied with the performance. Both recorded videos and live TV looked fantastic with crisp audio, as long as we had access to a sufficiently quick Internet connection. And just in case you're using a laptop, you can even access the Hopper™ from your browser, using the dishanywhere.com website. With this level of inter-connectivity, it's pretty easy to convert practically any mobile device into a portable TV.
Another feature that's a boon for consumers and a bane for TV networks is AutoHop. AutoHop lets you skip the commercials in the PrimeTime recordings you make. Only the first few and last few seconds of the entire commercials segment during breaks are recorded, noticeably reducing your frustration, while increasing that of the advertisers. For those of you who hate long, windy commercials as much as we do, this feature makes the Hopper a very attractive package.
The DISH Hopper™ is provided free with every new DISH subscription, and packages start at $24.99 per month. The attractive pricing, zippy performance and most notably the AutoHop feature, set this device apart from the competition and make it the go-to device for TV buffs. In short, definitely bang for your buck.
If you liked what you just read, visit Dish's Facebook page and join around 3 milllion other fans! Be sure to LIKE DISH on Facebook to receive updates. You can also Follow DISH on Twitter for news and other information.
Related posts:
Category: Promotional